OUR MISSION STATEMENT
We at Wildfire Youth Group aim to be a community of teens who are committed to growing through relationships with God and each other.
WEDNESDAY NIGHT BIBLE STUDIES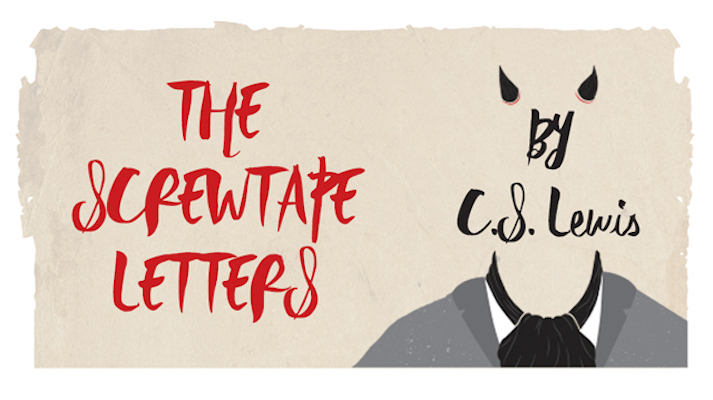 As part of Family Mid-Week we will be reading the Screwtape Letters by C.S. Lewis as a group after dinner. This work of fiction offers a sometimes funny and often frank look at how the Evil One tempts us away from God. All teens welcome to join us as we work through one letter every week. We will provide a print out of the letter as well as listening to an audio recording of it on Youtube–so both our audio and visual learners can be accommodated! After each letter we will discuss how the methods of Screwtape can be applied to our lives and how we can better be prepared to fight against the Enemy's attack.
SUNDAY WILDFIRE YOUTH GROUP
Every Sunday we meet as a family to play, worship, learn, serve, and hear about God. Through lessons, community service and outreach, as well as live testimonies presented by Christians aged usually thirty or under our youth (grades 6th-12th) are given the opportunity to not only see Jesus in an academic setting, but also in the world. They are able to witness people who have been called to serve God in the community on a monthly basis, they are able to hear young hearts tell the Truth in a world that wants nothing more than to bring young people away from Jesus, and finally they are able to just be real with each other. They are even able to kids! They have thirty minutes of play before we do anything–and we all play (adults included!)
It's a great time to come together in community.
CONFIRMATION
Beginning on September 9th at 4:30pm we are inviting those in 8th and 9th grade to participate in Confirmation. This is an opportunity to dig deeper into your faith as a young adult. We will be working through a separate curriculum than that of Youth Group. This is a great chance to really begin a Faith Journey. If you or your child is interested, please contact Karissa ASAP!
SUMMER SERVICE/MISSION PROJECTS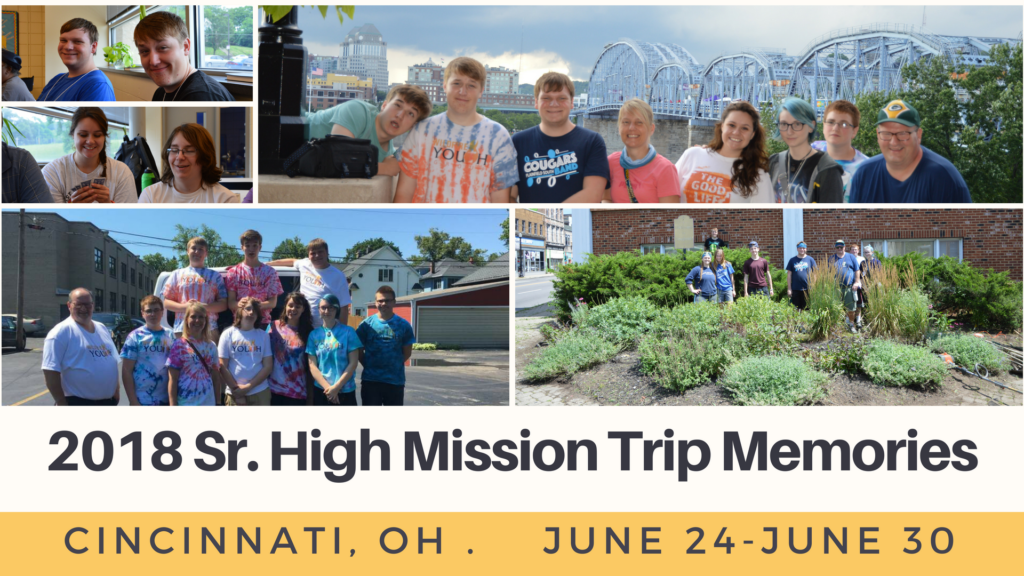 Our high school students went to Cincinnati, OH where they served
with local missions Happen Inc, Boys and Girls Club, and the Civic Gardens all of which are
dedicated to fighting childhood poverty.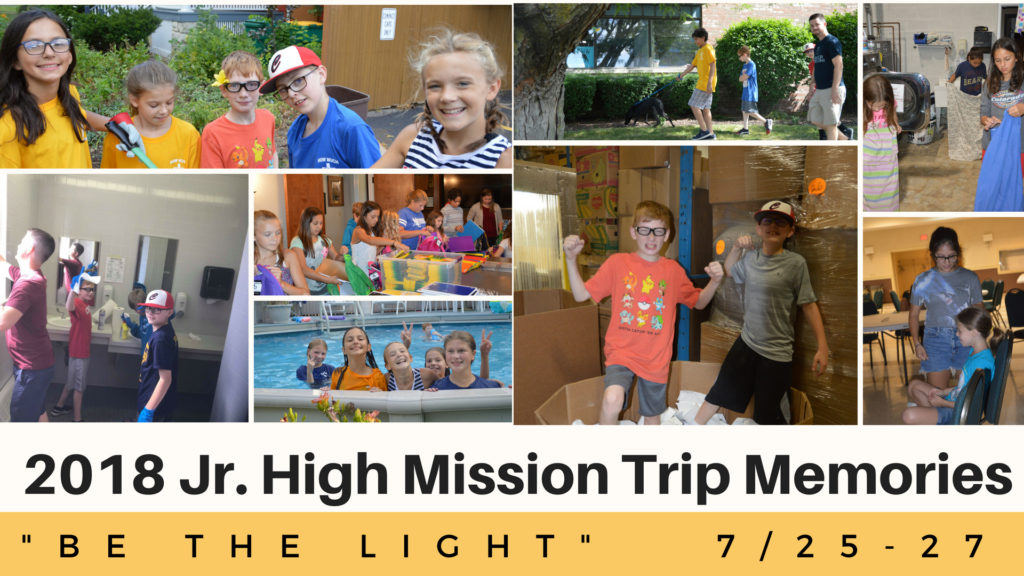 Our junior high students spent three days and two nights serving the community and our church. We learned about and helped three great Joliet service organizations: Big Brothers Big Sisters, Hands of Hope, and Hopeful Tails. Students grades 6th-8th participated!

SEPTEMBER 9:
KICK-BALL KICK-OFF


6P-7:30P



This game is YOUTH vs. PARENTS so 'rents, bring your A-Game! Forms, Calendars, and necessary paperwork will be done this night too. Please bring a snack to share.
SEPTEMBER 16:
WHO IS JESUS: THE QUESTION
6P-7:30P

Join us as we begin a new series on exploring who Jesus is based on Scripture.
SEPTEMBER 23:
SERVICE SUNDAY
6P-7:30P

Join us as we partner with Project Linus again. This time we will be making a knotted blanket to be donated to FPJ's Mission for the Homeless!
SEPTEMBER 29:
FELLOWSHIP EVENT
12P-4P
Join us for a time of fun at Siegel's Cottonwood Farm. We'll be breaking in the Fall season with whatever goodies they provide. Bring money and we'll se you there!
SEPTEMBER 30:
LIVE TESTIMONY


6P-7:30P



Join us for First Pres's very own beloved Carol Randolph as she shares her testimony!
Contact our Youth Director: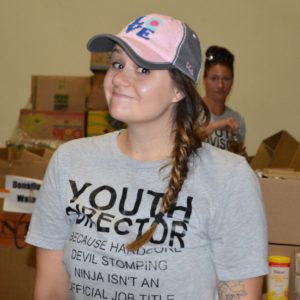 PERMISSION FORMS
These permission slips are good for the year and allow the youth to participate in activities through FPJ. You can download the form here and turn it into Karissa.