Welcome to Our Stephen Ministry Page
Stephen Ministers are congregation members trained by Stephen Leaders to offer high-quality, confidential, one-to-one Christian care to people going through tough times. A Stephen Minister usually provides care to one person at a time. It's a ministry of help, hope and healing.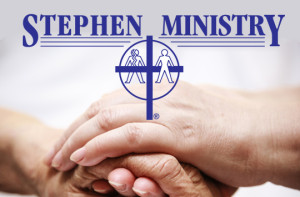 If you are feeling called to this ministry or are simply interested in learning more about Stephen Ministry, please contact Kris. She can answer all your questions!
We will begin a new Stephen Ministers training session on September 5th. We'll meet on Tuesday nights, 6-8 p.m. through December 12th.
or visit the Stephen Ministry website at:
Want to become a Stephen Minister?
Download your application HERE